Sample eLearning Courses
ADSI has extensive experience designing, developing and deploying eLearning material for a variety of organizations.  Cybersecurity is an extremely relevant and in-demand topic of many of our courses and we approach cybersecurity training is adaptable to your organization's needs.  Please browse our sample courses below and contact us today for further questions on how ADSI's coursework can be used to better train your workforce.
Incident Response Example
This is a scenario based eLearning example course that we use to train users on proper responses to cybersecurity incidences. This course is Section 508 compliant.
Info. Security Training Demo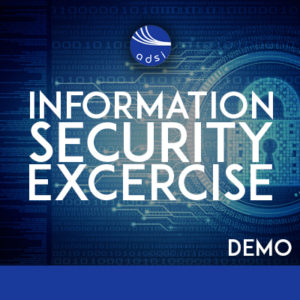 This course is an example of a classroom to eLearning transformation course designed to teach the basics of Information Security.  This course was transitioned from an in-person training modality to eLearning in order to better meet the organization's needs for scaling training.